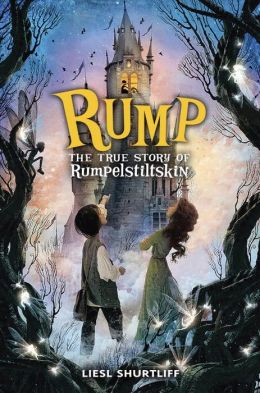 Rump: The True Story of Rumpelstiltskin
by Lisl Shurtliff
Knopf Books for Young Readers (April 9, 2013)
review ARC provided by
Cover to Cover
This book reminds me of the original Rumpelstiltskin but from an entirely different point of view! Every minute reading the book I was on the edge of my seat.
Reading this book really helps understand the original story because I didn't understand the part in the original that was "I've come to take your baby."
I like hearing from Rump's point of view because he's just this scrawny kid until he learns that he can spin straw into gold! Again, this is in my top ten.
I also like his friend Red. She's always looking out for him and helps him a lot in the book. -f