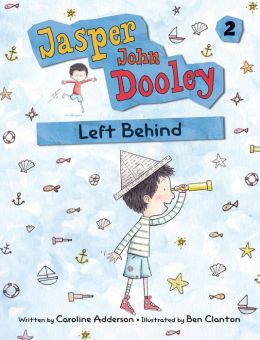 Jasper John Dooley: Left Behind
by Caroline Adderson
illustrated by Ben Clanton
Kids Can Press (March 1, 2013)
Review copies provided by the publisher

I thought it was such a cute book. I love how you can realize how kids you know or yourself were when the were little, while you were while reading the book. I recommend this book for third graders and forth graders.

This Book is about Jasper's grandma going on a cruise, and Jasper thinking what he is going to do while his Grandma is gone. Jasper does many things while his grandma was gone, but when his grandma comes back, he couldn't be happier. --N.